Servicing Southern Nevada, Las Vegas, Primm, Pahrump, Summerlin, Enterprise, Southern Highlands, Boulder City, Searchlight, Laughlin. Local business, servicing local customers. Providing service and response when customers request it. Technicians providing services for customers by NEW Pest Solutions are certified and licensed by the state of Nevada. Some of the structures that are serviced by TheLens includes: Doctor Offices, Warehouses, Hotels, Apartments and Residential Homes.

We are a family owned business and provide services on a case by case service or ongoing preventative services.
Highlights, Specialties & Features
Residential and Commercial Pest Control!
Serviced Areas
Payment Options
American Express, Credit Terms Available, Debit Cards, Discover, MasterCard, Money Orders, PayPal, Personal Checks, VISA
Contact Details
City

Henderson

,

NV

Zip Code
89014
Address
2578 Land Rush Dr,
Phone Number

(702) 582-5367
Customer Testimonials
Thank you for all your help and assistance removing the mouse problem I have been facing for the past 3 years of living in my home. The work you do is extremely helpful and I do not know where I would be without you!
---
I called another pest control company to do a spider spray-they said we were just out there yesterday, we will be out there again in a month we will call you then. NEW Pest Solutions came out the day we called them within an hour of our call. Thank you NEW Pest Solutions!!
---
I was very, very pleased with the past job that you did for us. We have had no more trouble with mice as of yet. You did a very fine job for us. Thanks again.
Social Activity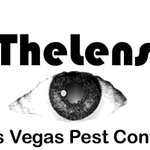 Changing the way we price out pest control services.March 4, 2016 we changed the pest control programs we offer. https://t.co/082er2HonP
Nearest Businesses